University of Guyana Newsletters
University of Guyana Newsletters
Research Professor of Latin American Studies at the US War College Strategic Studies Institute, Dr Evan Ellis delivering his lecture on "Transnational organised Crime and Regional Security Dynamics in Guyana and the Caribbean" at the Education Lecture Theatre, University of Guyana.
Guyana should ensure there are tight regulatory frameworks when dealing with Chinese investors to minimise the possible bribery of public officials, Research Professor of Latin Ame...
Read more
When Mark Jacobs, a University of Guyana (UG) student started experimenting with chemical research, and delving into agro- processing, he never imagined that his work would lead to the establishment of a company poised to make its mark on the local and international markets.
According to information posted on the Ministry of Finance, Jacobs Agro, located at Hauraruni, Linden Soesdyke Highway, has received recognition from Minister of Finance, Winston Jordan, who toured the farm, las...
Read more
DEAR EDITOR,
I write this letter as a Student of the University of Guyana.
Many times we as a people focus on the negatives and we never acknowledge the positives of a person or institution. Recently some staff members of the University of Guyana staged a protest for an increase in wages. While I will not comment on this, as I advocate for fair compensation for work, I'd like to speak to the negativity that has been linked to the activities spearheaded by the Vice Chancell...
Read more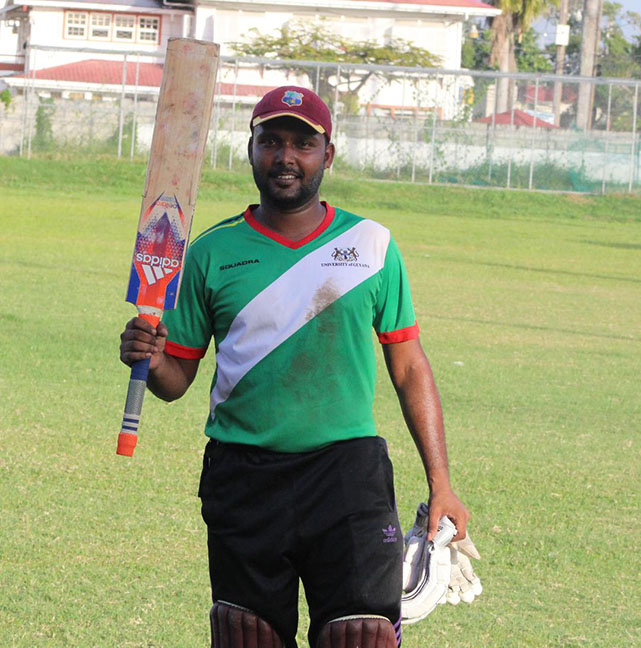 UG's Om...
Read more
Contact Us
The University of Guyana
Turkeyen Campus
Greater Georgetown
Guyana
+(592)-222-5423
+(592)-222-5122
admissions@uog.edu.gy